Why I'm excited about revisiting America
I've only been to America once before, back in February 2006, and I was only there for 72 hours. Having finished my postgraduate degree and trying to be more spontaneous I accepted an offer to be a deckhand on a yacht delivery from Cape Town to Miami, Florida. I had never sailed before and at a weeks notice had no time to practice before setting off on a seven week journey with just three other crew members. It was an unbelievable experience that I will never forget and I am planning to transcribe the journal I kept as a blog one of these days for all of you to read but back to the topic of this post.
Upon arriving in Miami we had to change the lines and sails, polish the stainless steel stanchions and remove the bubble wrap from the upholstery so the boat looked like new before motoring up the coast to Ft Lauderdale. Here we handed over the keys, packed up the spinnaker and caught the next available flight out. We had a 24 hr layover in New York where I tried to see as much as possible before heading back to South Africa eager to get my first job.
In hindsight perhaps I should have used the sailing as a way of getting to the States and stayed on to explore America but I didn't. That's why I'm so excited to be revisiting America and this time I'm going to be staying for longer than three days, that's right, more like three weeks.
Tags: America, Cape Town, flying, holiday, journey, Miami, New York, sailing, South Africa, travel, USA, vacation
About Rory Alexander
Ever growing blogger that spent 2 years in living in China, then 6 weeks backpacking around New Zealand and is now back home in South Africa for the foreseeable future.
Error: Twitter did not respond. Please wait a few minutes and refresh this page.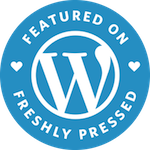 Archives