What is Oshkosh?
Everyone has been asking why I'm going to America and the answer is Oshkosh. Like most of my friends you are probably wondering what Oshkosh is? Quite simply, Oshkosh is the greatest aviation show on earth and if you don't believe me just watch this promo video.
Looks amazing doesn't it? And I'm going to be there!
Worth blogging about? Oh yeah so subscribe, follow and like to get all the updates live from Rory in America.
Tags: America, aviation, event, flying, Oshkosh 2012, travel, video
About Rory Alexander
Ever growing blogger that spent 2 years in living in China, then 6 weeks backpacking around New Zealand and is now back home in South Africa for the foreseeable future.
Error: Twitter did not respond. Please wait a few minutes and refresh this page.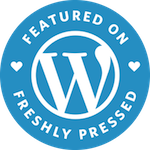 Archives