A beautiful ending in New York
All holidays must come to an end but some endings are better than others. Slightly paranoid about not missing flights I gave myself plenty of time on the subway which took about an hour and actually went very smoothly with most of the journey above ground so I could watch the sunset that was brilliant shades of orange and I couldn't wait to get off the train at JFK airport to get this photo of the sky with One World Trade standing out on the left of the skyline and the iconic Empire State building on the right.
The benefits of checking in early are that sometimes you get to change your seat. Although I had chosen my seat online there were no bulkhead seats available but I asked when I checked in and was given this one near the emergency exit right at the back of the A380. While it wasn't quite as lucky as my upgrade when I flew back from New Zealand it was still great to only have one person next to you, plenty of legroom and no constant traffic like in an aisle seat. The best of both worlds and definitely one of the best in economy class.
After all my travelling last year I didn't think I was going to travel so much this year but plans change and the travel bug has definitely bitten so now it's back to saving and planning for the next trip. In the meantime you can follow my adventures back home in South Africa here and on Twitter Follow @Rory_Alexander
Tags: airport, America, Emirates, Empire State Building, flying, lifestyle, New York, photography, photos, pictures, sunset, travel
About Rory Alexander
Ever growing blogger that spent 2 years in living in China, then 6 weeks backpacking around New Zealand and is now back home in South Africa for the foreseeable future.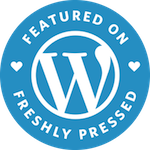 Archives